The B2B Technology sales funnel is complex with many stages and Maven TM works throughout the funnel. As your outsourced inside sales team, we can focus on key stages or look after the entire sales process on your behalf – the choice is yours.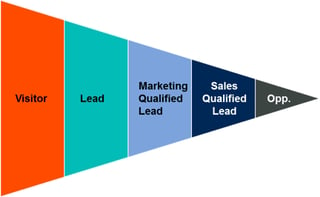 We attract visitors to your website through a combination of content, social and digital marketing complemented by targeted telemarketing.
We help convert them to Leads through providing additional, relevant content and information.
We identify those with potential as Marketing Qualified Leads (MQLs) and continue to develop them.
We qualify the MQLs and by analysing their behaviour and fit to target criteria, convert those with the greatest opportunity to Sales Qualified Leads. This can be conducted manually, or in conjunction with any marketing automation system you may have.
Once a SQL is accepted by sales they are converted to an opportunity for sales to develop and close. As part of an outsourced sales model, we can conduct this on your behalf.