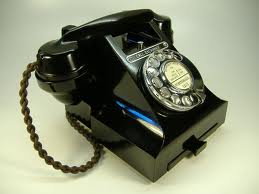 There is absolutely no doubt about it. The way we conduct business presently is very, very far removed from 20 years ago. And in the greater scheme of things 20 years is a blink of an eye. Social media dominates every aspect of our business operations nowadays and we are told that unless you are LinkedIn, Twittering, Blogging, and Facebooking then your business is going to fall behind the competition. Take this article as a perfect example. I am not writing this for an industry journal, magazine or local paper. I am blogging. If someone had asked me only a few short years ago what I was going to blog this week, I would have recommended that they take a trip to their local doctor.
Whatever your thoughts on this, the fact remains that social media IS a very important part to any modern business. But are many of us forgetting our grass roots? Have we become completely consumed with updating our company profile, ensuring SEO optimization and winning the bragging rights over how may connections we have on Linkedin? For at the end of the day the vast majority of business in still won by picking up the telephone!
Successful telemarketing or cold calling does not come naturally to most. The ability to engage with a prospective customer, convey your company's product or service and raise the level of interest in your target audience is a genuine skill. Not only does it take dogged determination, it also requires a thick skin. You will get hung up on, cut short mid-sentence, and told there is no interest before you have even explained the purpose of your call. And regardless of how many times this happens in any one day, you still have to pick the phone up again and dial the next number. It comes as no surprise then that books with titles such as "never cold call again" and the like are making a tidy profit for their authors. But I implore you, do not be fooled. Decision makers do not only buy products/services, they also buy people. When the CFO, CTO and CEO sit down to decide which of the shortlist of 3 solutions (all features being equal) they will purchase, the provider who has built the best relationship will win out. And it all started with that initial phone call.
So yes, the smart use of technology, social media platforms and so on can provide you with a faster route to market and help shorten your sales cycle but at the end of the day business is won (and lost!) by picking up the phone.
The phone is NOT dead……long live the phone!
Image (salvoweb.com)