It will come as no surprise that in 2020 95% of B2B Marketers are using Social Media Marketing as part of their Digital Marketing strategy. With S2 Research's "Marketing Decision Makers & Marketing Firm Relationships Survey" ranking it the most important marketing tactic. Social Media Examiner recently published its "2020 Social Media Marketing Industry Report," and this found that almost 70% of businesses used social media as a means of lead generation. Here we will look at how to effectively use social media tactics as a means of lead generation for your business. Before you can start fully benefitting from Social Media as a means of Lead Generation make sure you have to tools in place to make it effective: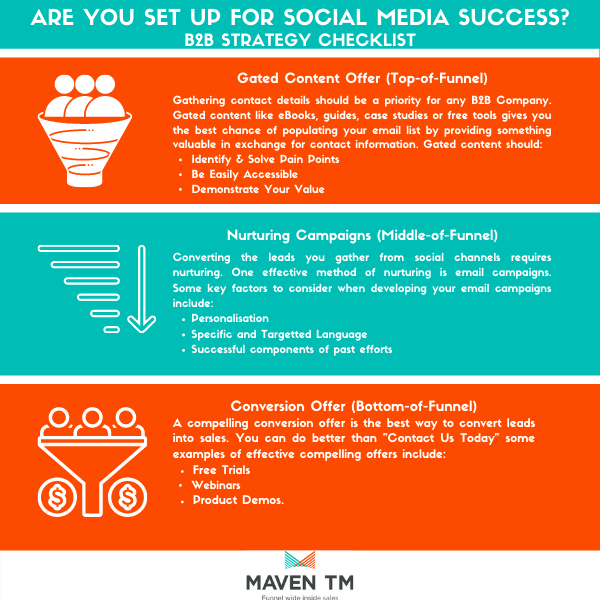 Be SMART
No different to any other digital marketing channel, social media strategy needs to be based off goals to be effective. Defining specific, measurable KPIs will be key to monitoring the success of the campaign. When we are looking to use social channels to generate leads, metrics such as clicks, and conversions are important for measuring success. Here's some advice for setting out some SMART goals to acheive success on social media: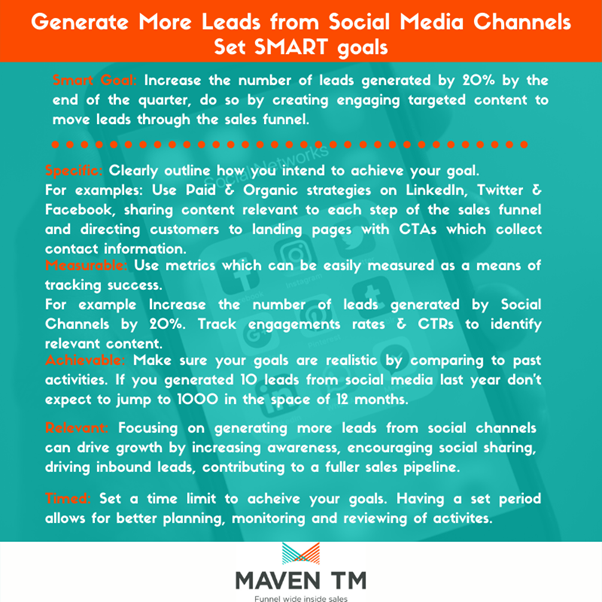 Get to Know Your Audience
Audiences can tell the difference between content shared for the sake of posting on social media and that which is valuable to them, this is especially true in a B2B situation. Having a reserve of quality valuable content relevant to each stage of the sales funnel is essential to successfully leverage social media marketing. When it comes to B2B social media marketing there is no magic formula applicable to all. Every industry is different, each audience has different preferences and within audiences, you have prospects at varying stages of their buyer journey. To get the best out of social media as a means of lead generation you may need to experiment and find out what's right for your audience. Use analytics and observation to identify what works. Some examples of how you can experiment are shown below: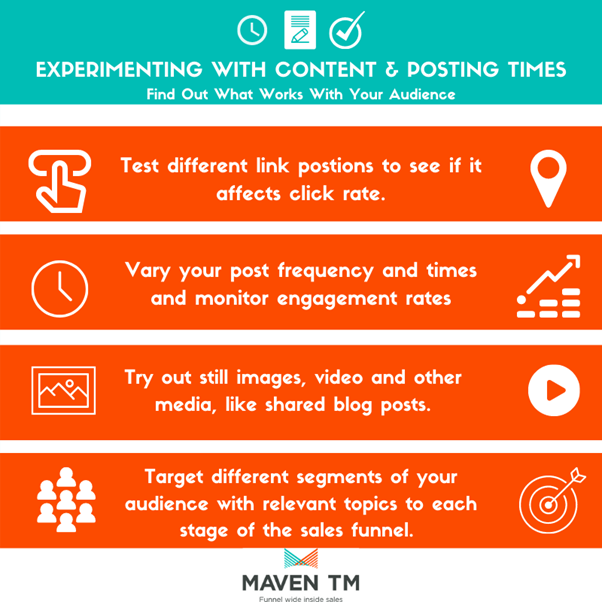 Utilise Paid Strategies
While the popularity of social media can be one of its main selling points with millions of messages being sent out daily to ensure you deliver your message to a relevant audience you should take advantage of paid forms of advertising on social media channels. Some of the examples of paid strategies to generate leads for your B2B business you could consider: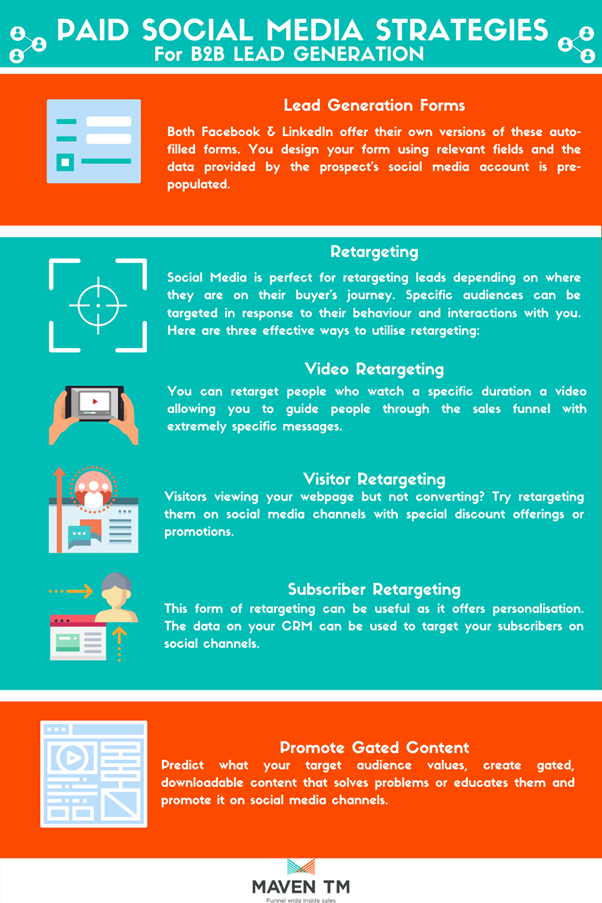 Social Media is no secret but there are some secrets that can be applied to social media which can help you get the best out of this form of marketing for lead generation. While this type of marketing can be time-consuming it will ultimately and has proven to pay dividends. At Maven TM, we offer a full Social Media Management service ran by our specialist team of social media experts who have proven track records. We would love to help your company unlock the full potential of Social Media as a means of Lead Generation. For more information please contact us!