The B2B sales cycle can be long and complex, content marketing is a way to demonstrate your value to buyers wherever they are along the sales funnel. One of the easiest ways to deliver valuable content to your target audience is through a B2B blog, blogging can also build your authority online which is not only important to buyers but in terms of SEO also. If you haven't started blogging, then by the end of this infographic you'll understand why you should.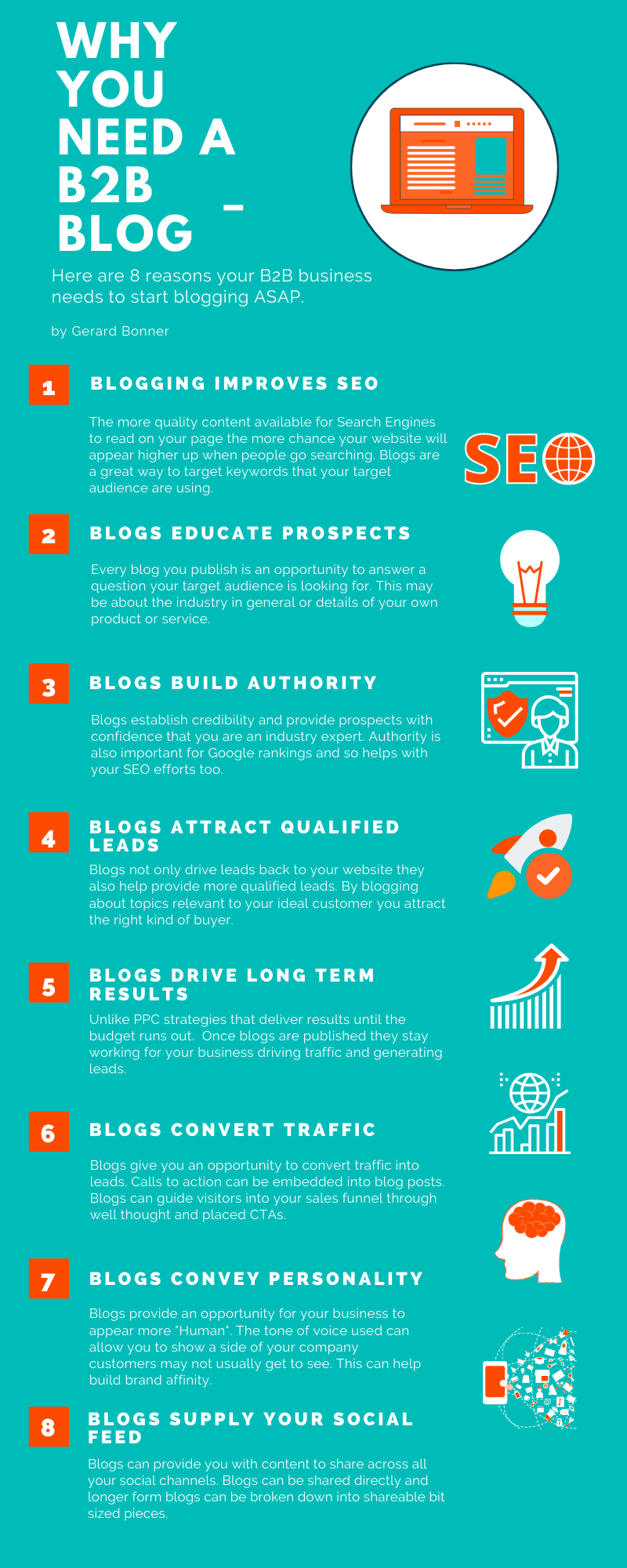 Blogs are inexpensive to get started and once you have developed yours keeping it up to date with quality content is not labour intensive. As more and more B2B buyers consume content along their purchase journey, give yourself the best possible chance to be considered by showing your expertise on your very own blog.
So, you're ready to delivering value to your target audience through blogging but not sure where to start? Why not reach out to Maven TM and find out how our team of experts can help you create and deliver valuable content to your target audience. We can guide you through content creation, helping to develop ideas to keep your blog up to date as well as helping you promote through various digital channels. We can even create and post blogs on your behalf.