---
It's that time of year again, the sun is shining and the ice-creams are in abundance (ok, maybe not for long….let's not get carried away) – but is this the case with sales opportunities in your pipeline?
---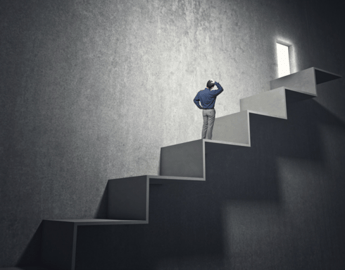 At the beginning of the year, we wrote about managing your sales pipeline and how to effectively set out your targets for the year ahead (Successful Sales Pipeline Management in 7 steps). Now is the time of year to assess how you and your team are doing and if your targets are all on track. Ask yourself:
How is my team performing compared to the KPI's I had put in place in January?
Is it a case that my team has over achieved targets and now I need to look at perhaps hiring a new person to help with the workload ahead?
Am I in the unfortunate position where my team is way behind target and I need to come up with a plan B?
If you answered yes to B, congratulations! You understand the value of effectively managing your pipeline and have a strong team pumping opportunities and sales leads down the funnel. If you are in a position where your team isn't performing and your pipeline is starting to 'fizzle out' for the next half of the year. Don't panic!
Take a step back to review your metrics defined at the beginning of the year (to recap, here is a link to the metrics):
It is so important to constantly have visibility on your key metrics and these should be taken into consideration throughout the year. But if the first half of the year didn't go as well as planned and your targets were not met, you need to review the metrics again to ensure you meet your overall goal. Initially, you would have used data from last year to define your targets based on these metrics. Look at the performance your team has had in the first six months of this year and ask yourself, what do we need to do to get back on track and hit target for the year 2015? Unfortunately, it means that your team is going to need to work harder and that the targets set for the second half of the year need to be redefined to ensure that annually, your sales targets are met.
Understand what is stopping you from reaching your goals
There could be a number of factors that can come into play that will need to be looked at. It could be a case that the opportunities are just taking too long to convert and perhaps you need to look more into your nurturing process, or that the leads entering the funnel are not quite as qualified as they need to be causing more time for your sales team to ensure the lead is a good fit. Use this time to speak to your sales team. Ask them for their feedback and ask them why they feel they didn't reach target. Perhaps it is a case some of your team stayed on track but others didn't, find out what those achieving targets did differently.
It is possible, if the targets are below across the board, that there is an external factor to be considered such as market conditions or a strong push from your competition.
Look at your target list: is it a case that you need to redefine the target audience? Or maybe the companies you are targeting are just not suited to your solution. Now is a good time to rectify the list!
If your sales team has effectively used your CRM tool, spend some time reviewing the data in it. Look at the type of conversations that have been held. You may want your sales team to adjust their messaging.
You might consider offering your prospects something more to entice them to engage with you further, perhaps a demo or free trial may hook those prospects and heighten their interest in your solution.
---
If you can't pin point the real problem and this leaves you panicking about the rest of the year, maybe it is time to implement plan B, using B2B telemarketing and a B2B lead generation campaign! Implementing a campaign now can be quick and easy when you deal with an outsourced B2B provider that specialises in obtaining good quality leads and sales appointments particularly for companies in the technology industry. The best part about it is, it is not too late to start one now and fill up that pipeline for Q3/Q4 of 2015.
Maven TM is a specialist B2B Telemarketing and Sales Lead Generation company. With hundreds of sales lead generation campaigns completed successfully for technology companies, Maven TM consistently helps companies achieve their sales strategy and stay close to their markets. For more information, please contact Maven TM at info@maventm.com.
---